Small Business Loans: A Complete Guide for Long-term Loans


WHAT ARE LONG-TERM BUSINESS LOANS?
Long-term business loans, also commonly known as long-term company loans, are those which are paid back over a specified length of time — often three to ten years —with a fixed interest rate. SBA loans, for example, have periods up to 25 years. Paying long-term loans in equal installments over the duration of the term is a regular practice. In this basic guide, we tell you about long-term loans and their pros and cons. Welcome!
How Do Long-Term Business Loans Work?
With a long-term business loan, your company can expand or make a major investment. With payback lengths ranging from three to ten years and in some circumstances up to 25 years, banks and internet lenders offer long-term business loans.
Long-term business loans provide lower monthly payments and longer repayment terms than short-term business loans. If you don't have an established firm and sufficient resources, it may be more difficult to qualify.
On a side note, always examine the price and terms of each small-business loan before making a final decision.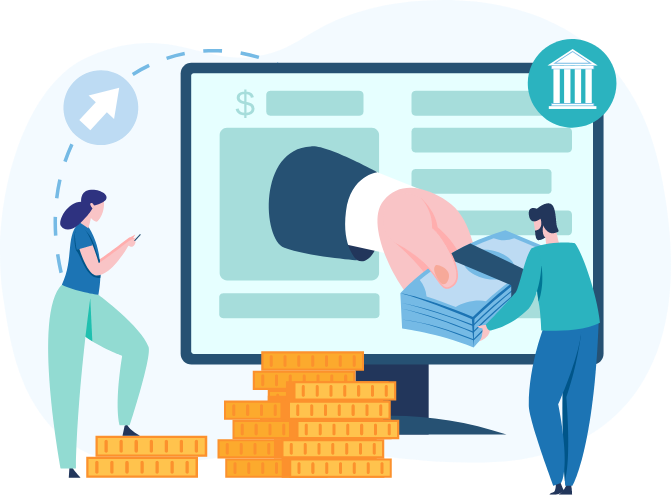 Terms of a Long-Term Business Loan
It is a long-term loan if it is paid back over a period of time longer than three years. The duration of this interval might range from three to thirty years.
Pros of a Long-Term Business Loan
A long-term company loan is the best option if you need a substantial amount of money. Unlike a short-term loan, a long-term loan will provide you with the money you need to cover your business's expenses, investments, and other charges over a longer period of time.
Cons of a Long-Term Business Loan
It takes a long time to get approved for a bank loan, especially if the duration is considerable.
Longer durations may necessitate further paperwork.
Obtaining a long-term company loan would generally demand an excellent credit business credit rating.
Long-Term Business Loan Alternatives
There are a variety of additional options for obtaining working capital to help your business grow. The following are some well-liked substitutes:
Business account overdraft: If you need to borrow money for a short length of time or in an emergency, an overdraft on your company bank account can be handy. Keep an eye on interest rates, as they might be rather high.
Credit Card: If you have a large enough credit limit, a business credit card may be an option. It is possible to borrow more money with a business credit card because it is linked to your company's income.
Invoice Financing: Typically, a bank may buy your outstanding invoices or give you money based on the value of the accounts receivable in this type of loan. In this way, your company can keep providing goods and services while the bank pays you a portion of the invoices.
Speak To A Loan
Specialist Now!
Long-Term Business Loans vs. Short-Term Business Loans
Paying back a long-term business loan may take anywhere from three to ten years while paying back a short-term business loan will normally take no more than a year.
The term "medium-term loans" refers to business loans with terms of one to three years, but there is no established industry standard for this term. It is possible to get a short-term loan for a period of up to three years in specific instances. The following are some differences to consider when it comes to long-term loans and short-term loans.
Short-term loans normally last one year or less, while long-term loans often last three to ten years, sometimes even up to twenty-five years.
Get the capital you need to allow your business to grow, today!
The repayment schedule for long-term loans is often monthly, whereas the repayment schedule for short-term loans is frequently weekly or daily.
To qualify for a long-term loan, you normally need a high yearly revenue, several years of business experience, and solid personal credit; however, for a short-term loan, you may still be able to qualify with low credit.
Bank and SBA loans take a long time to fund, while online lenders can provide funds in as little as a few days. The funding speed will vary based on the lender.
Equipment or property purchases, renovations, moving to a new location, personnel hires, and debt refinancing are all examples of capital expenditures taken from long-term loans. Cash flow gaps, completing payroll, purchasing merchandise, and taking advantage of a fresh opportunity are some of the uses for short-term loans that are most appropriate.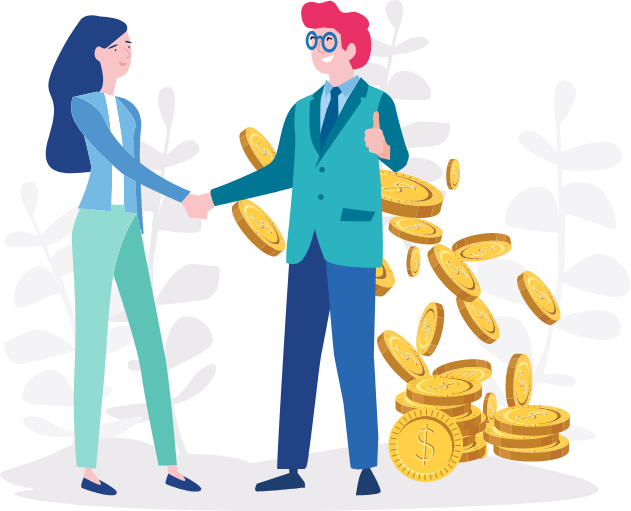 Reasons To Take A Long-Term Business Loan
As mentioned above, the best reason to take a long-term business loan is for major investments that aren't urgent but needed, like a new property that can help your business grow. Long-term loans can be paid back in smaller and monthly installments that won't affect your cash flow as much. Use long-term loans to grow and solidify your business.
How to Get a Business Loan
If you want to increase your chances of getting a business loan, you can do the following things:
To gain a sense of your business's financial status, lenders will look at your personal credit rating. See our advice on how to enhance your credit rating here.
In order to maintain a good business credit rating, it is important to keep customers, suppliers, and directories informed of any changes to your company's operations.
Before comparing loans, make sure you're eligible by looking at the conditions set forth by each prospective lender.
Before applying for a business loan, it is recommended that you make sure you know how much your monthly repayments will be so that you know you can afford them in addition to your regular business costs.
Prepare all the necessary paperwork before applying for a loan, including your business and personal tax records, bank statements, financial statements, and legal documents, if applicable.
Quick Capital Funding is willing to guide you in the right direction of getting the loan you deserve.