The Difference Between
Secured And Unsecured Loans


There are two primary types of personal loans that consumers can choose from when looking for one: secured loans and unsecured loans. If you're inclining toward a secured personal loan, the bank has the right to seize the collateral you put up as security. Personal loans that don't require collateral are known as unsecured loans.
There are advantages and disadvantages to both forms of personal loans. It might be difficult to choose the ideal financing option for you when there are so many possibilities accessible. Before applying for a personal loan, learn as much as you can about both secured and unsecured options.
SECURED AND UNSECURED LOANS
Secured personal loans are those for which you must put up some sort of security in order to be approved for the money. If you are unable to keep up with your loan payments, the lender may exercise their legal right to take possession of the collateral that was used to secure the loan. Because there is less risk involved with a loan that is secured, the interest rate that the lender charges for the loan will normally be lower.
The term "unsecured personal loan" refers to a loan for which there is no requirement for a security interest. Many lenders will only offer you an unsecured loan if you have excellent credit, and even then, the interest rate may be higher.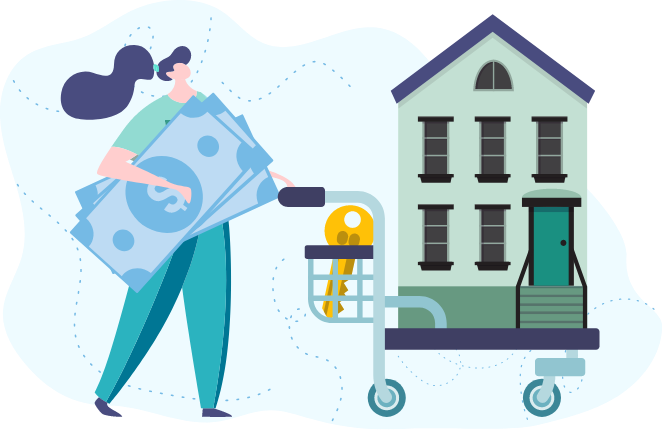 Buying a house—or a car—for example, necessitates a greater loan amount, hence secured loans are common. Secured loans appeal to lenders because they reduce their exposure to risk.
When to Consider Secured Loans
Repossession, foreclosure, or any other form of asset seizure can be used by a lender if a borrower fails to pay back a secured loan. Even so, secured auto loans are less risky for lenders, thus they typically have lower interest rates and fewer criteria for borrowers.
Examples of Secured Loans
In order to get a mortgage, you'll need to put your house up as collateral to make it a secured debt. It is possible for the house to be foreclosed on if the borrower is unable to make payments on their home equity loan.
For automobiles, trucks, motorcycles, and watercraft, these loans are available. There is a lien on the automobile. If you don't pay back your auto loan, the lender has the right to seize your vehicle as a form of payback.
A secured credit card can help persons with little or no credit history establish their creditworthiness. Collateral for credit cards is usually in the form of a deposit of $200 to $500 in cash. Your credit limit will be determined by the amount you deposit. Cash held as security can be depleted if a monthly payment isn't made.
What is an Unsecured Loan
Paying back an unsecured loan late can result in a low credit score, but there is no requirement for a guarantee of repayment in the first place. If you don't pay back your loan on time, your unsecured debt may be forwarded to a collection agency.
When to Consider Unsecured Loans
Unsecured loans, also known sometimes as personal loans, can be used for almost anything. Some lenders will inquire about your plans for the money, while others will just want to ensure that you can repay it. Unsecured loans are not cheap, but they can be a good solution in a variety of situations.
Examples of Unsecured Loans
This type of loan is known as a "term loan" or an "installment loan" because it has a predetermined repayment duration and monthly payments that are made in equal sums. They're known for their flexibility, but they're much more expensive because they're unsecured, and any missed payments can result in harsh penalties, or worse – they can lower your credit score by a considerable margin.
Borrowers can utilize and return these loans as many times as they like. A few examples include credit cards and personal lines of credit at banks or credit unions.
Loans for education are typically given to students who lack assets and credit history, thus they don't necessitate a collateral guarantee.
Speak To A Loan
Specialist Now!
Key Differences Between Secured and Unsecured Loans
The likelihood of acceptance, interest rates, and fees, as well as the necessity for collateral, are all influenced by whether you go with an unsecured or secured loan.
The main distinction between a secured and an unsecured loan is the collateral that is used as security. If you have poor credit and got some credit card debt, some online lenders might be reluctant to provide you with an unsecured loan because they consider customers with poor credit to be a higher risk.
Loans secured by collateral are more likely to be paid back since the borrower has a greater incentive to do so. As a result of this, interest rates tend to be lower. However, you'll be able to secure better terms on any form of a loan if you have a high credit score. Generally speaking, a credit score of 670 or more is regarded to be an excellent one based on a credit union.
Secured loans typically have larger borrowing limits because of the stringent financial approval standards. And a secured loan will tend to offer higher borrowing limits versus unsecured personal loans, enabling you to gain access to more borrowing money.
How You Can Use the Money
A borrower's ability to put the money to any purpose is generally unrestricted when taking out an unsecured loan. The money you receive from the loan is yours to spend whatever you like as long as it's not used for criminal activities, gambling, stock purchases, or tuition.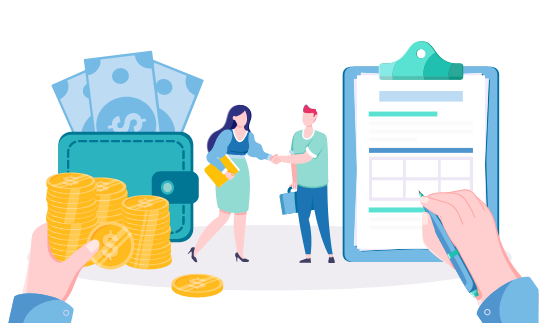 If you have poor credit, an online lender might be reluctant to provide you with an unsecured loan because they consider customers with poor credit to be at higher risk.
There may be lower credit standards for borrowers who take on greater risk by taking out a secured loan.
The details of a loan, including the interest rate, are outlined in the loan agreement. The repayments vary between loans, but overall, unsecured loans are going to be much less forgiving in terms of repayments than secured loans.
Your current financial status, your past credit history, and your own personal preferences will determine the type of loan (s) that is most suitable for your needs. If you are certain that you will be able to repay the loan within the specified time frame, then an unsecured loan can be the most suitable choice for your circumstances. If you have poor credit, the best lending choice for you to consider is a secured loan.
On the other hand, if you do not wish to put any of your assets at risk, an unsecured loan can be the most suitable choice for you. If your credit is excellent, you might be able to qualify for a loan with an interest rate that is more favorable than the standard rate, even if the standard rate is significantly higher.
We know that the world of loans is not an easy one to wander, less when you have a small business to run. We hope this guide has given you an idea of how to approach secured and unsecured loans and take advantage of them. The Quick Capital Funding team is always available to answer all your questions and get you the loan you're looking for.
Quick Capital Funding is willing to guide you in the right direction of getting the loan you deserve.