Working Capital Loans For Bad Credit Score


Working Capital Loans For Bad Credit Scores
Working capital loans, or short-term lending that business owners can utilize to cover operating expenditures, are ideal for seasonal firms or businesses that need a periodic infusion of cash to stay afloat. Unfortunately, getting a loan might be challenging if you have a low credit score. Your loan application may be rejected if your credit score is suboptimal. And if a lender agrees to provide you with a loan, you may expect to pay a much higher interest rate.
But not everything is lost, so you may want to keep reading this guide on working capital loans for bad credit scores.
What is a Bad Credit Score?
The ranges of credit scores depend on the credit scoring algorithm being utilized (FICO, VantageScore), as well as the credit bureaus pulling the scores (Experian, Equifax, and TransUnion).
The most popular version of the FICO scoring model, with a range of 300 to 850, is called FICO Score. This model states that a credit score of 669 or below is not desirable. Scores below 580 are regarded as poor or bad, while those between 580 and 669 are regarded as fair.
Should You Take Out a Working Capital Loan With Bad Credit?
Lenders evaluate your loan application and make decisions regarding your loan amount and interest rate in addition to whether or not to approve it.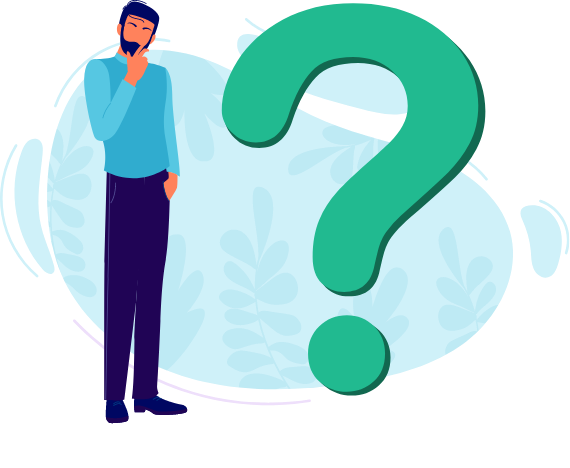 When you have a low credit score, a lender may be more hesitant to lend you money because they suspect that you may have previously had trouble paying off credit cards or other debt. Due to this, the lender can reject your application or grant you a small loan with a high APR. Even so, you should take the time to improve your credit before applying if you do not urgently require the loan.
Advantages of Working Capital Loans With Bad Credit
It is a competitive choice to traditional bank loans.
You only need to have been in business for two months.
Low documentation requirements.
Rates and conditions that are competitive.
Fast funding turnaround.
Disadvantages of Working Capital Loans With Bad Credit
It cannot save a failed business. Before taking on more debt, companies with ongoing financial problems may want to think about other options. A loan can make the issue worse if your revenue has been declining steadily.
Higher rates of interest. Many loans for working capital are designed to be repaid quickly. Since the lender won't be making as much money, you'll likely pay a higher interest rate than you would with a typical company loan.
It has to be repaid right away. It could be challenging for your company to repay a working capital loan if profits plummet.
Speak To A Working Capital Loan Specialist Now!
Where to Get a Business Loan With Bad Credit
The following are some great alternatives to get a business loan with bad credit: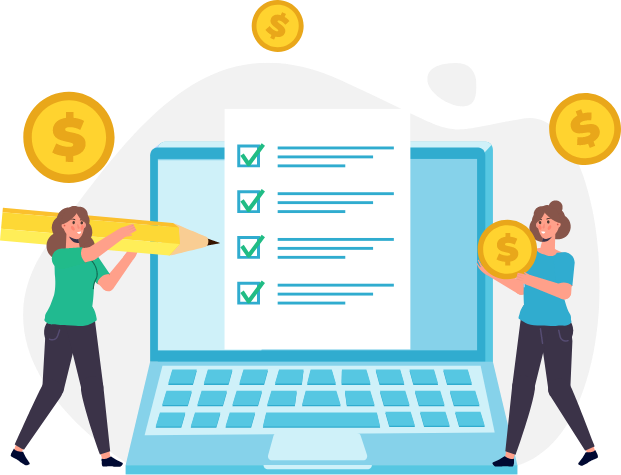 It is possible to get a loan with terrible credit through a company like Avant or Universal Credit, both of which are online loan services. Some consumer-friendly characteristics of online lenders include quick funding and credit-building guidance. If you're looking for a cheap interest rate, it's best to shop about and compare rates from several lenders, including those offering online loans.
Community development financial institutions (CDFIs) are financial institutions with the goal of providing equitable, responsible financing to Native American, urban, rural, and other underserved areas.
Microlending refers to the practice of providing very small loans to entrepreneurs. These entrepreneurs, who are generally located in poor nations, may lack access to conventional banking services and other forms of capital. To meet their financial obligations, these small firms turn to alternative lending service channels.
Getting a Business Loan With Bad Credit
Banks and credit unions are not necessarily prepared to lend money to businesses if the applicant has a poor credit history. Small business loans are available from alternative lenders, which provide an alternative to traditional banks.
There are financial institutions that don't require a certain minimum credit score to borrow money from them, instead looking at other aspects like a company's revenue or length of time in operation.
Best Low Credit Score Business Loan Options
Here are the most popular low credit score business loan options:
You can acquire access to much-needed working capital through merchant cash advances. Until the advance is paid back in full, the lender will get a certain percentage of your credit card transactions on a daily or weekly basis.
By using invoice factoring, you can sell your unpaid or outstanding invoices and receive the net amount in cash immediately. Once they've been paid in full, you'll get the remaining balance to you from those bills (minus or fee). Compared to invoice financing, factoring will be easier to qualify for if you have bad credit due to the fact that factoring relies more heavily on the credit profiles of your customer. However, fees may cost a bit more.
Commercial real estate is used as collateral in a collateral loan, which is a type of secured loan. It's possible to get a larger loan with fewer interest and fees if you use collateral to back it.
Get the capital you need to allow your business to grow, today!
To put it simply business line of credit acts much like business credit cards. Borrowing from a company line of credit is flexible because there is no set repayment schedule or interest rate. Borrow what you need and pay just interest on what you really use with our convenient interest-only plan.
How to Get a Business Loan With Bad Credit
Although it may be challenging, getting a business loan with poor credit is feasible. There are lenders who focus on new businesses and those with less-than-perfect credit, and there are also loans that are better suited to business owners with terrible credit but at higher interest rates. Fortunately, you can do a few things to increase your chances of getting a loan for your business and choose one that is a good fit. Follow these steps to get a better chance at a working capital loan or business loan: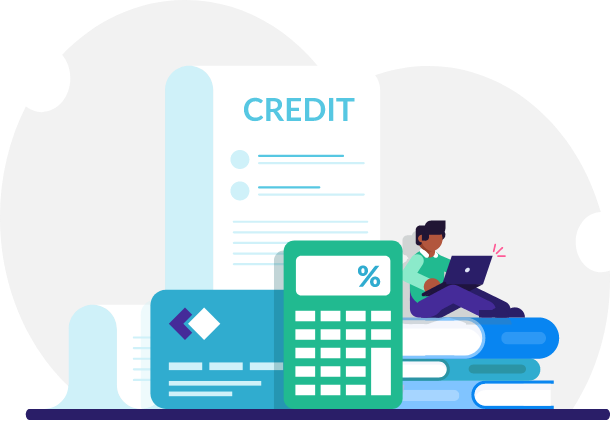 Personal credit history is one factor considered by most commercial lenders. The minimum credit score for a bad credit business loan is 530, but a score of 680 or higher will get you better rates and terms.
Owners of successful businesses typically qualify for the lowest interest rates on loans. The interest rate you pay each year on a loan is expressed as an annual percentage rate (APR), and it will be higher if your personal or corporate credit is less than stellar.
The good news is that getting a low-interest small loan can help your credit score rise gradually. If you have low credit but are approved for a small business loan, making your payments on time will aid the improvement of your credit score while also getting your firm off the ground.
Understand Your Eligibility Requirements
In order to qualify for any given loan, even a microloan, you'll need to fulfill a set of criteria for approval. Many banks and other financial institutions base their loan decisions on the following criteria when financing a business:
Credit rating as an individual concept.
Age of company yearly profits or annual revenue.
Find out which bad credit small business loans you have the best shot at getting by researching the requirements for each type of small business finance you are considering.
Choose The Options That Best Suit Your Business
Banks, credit unions, and online lenders offer the best small business financing. Search for suppliers with looser requirements if you have bad credit. Online lenders offer lower credit score criteria than banks and credit unions. Shopping for business funding may involve choosing secured lenders with fewer criteria.
At Quick Capital Funding, we've teamed up with top lenders to develop a comprehensive answer to all small business finance problems. We use cutting-edge technology to assess your company's success rather than your personal credit.
We devised a simple and fast method of borrowing funds. We'll go through hoops to get your working capital loan or business loan to expand right now. If you need help, call our team at Quick Capital Funding today!
What Lenders Consider For Approving a Bad Credit Business Loan
There are some main factors a lender will mostly always consider before approving a bad credit business loan:
This means that you will have sufficient funds coming in to repay the payments on your loans. It also has an impact on the amount of money you can borrow.
If you already have a business loan, it could be challenging to get another one. Some lenders won't have a problem approving you for a loan even if you already have one with another lender. But if you take on more debt, even one you can reasonably and properly repay, there are risks to your business and credit.
Lenders want to know how you will spend the money and how the business intends to expand. You should adequately discuss your company's age and stability in its industry. Prepare to present an up-to-date copy of your business plan, which contains expected financial statements and a repayment strategy.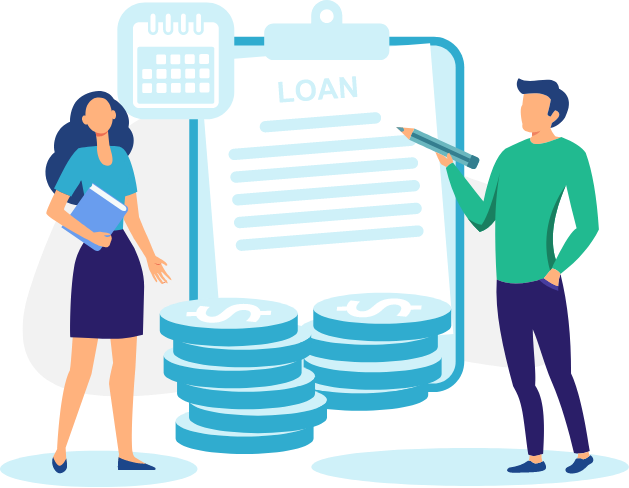 A comprehensive picture of your organization's patterns—particularly how sales and cash flow have increased—is one of a lender's most requested business loan conditions.
Make sure you have the most recent two years' worth of precise monthly financial statements on hand. They'll look at specific measures like the current ratio, which is the ratio of existing assets to current liabilities.
Lenders will look at both the personal credit scores of the owners of the firm as well as the business credit scores.
As we mentioned, lenders look at a business' revenues to determine whether a company can pay back its loan or not. They'll review a company's bank statements, and income tax returns. Some lenders take this even further and measure the profitability of a business. Lenders will ask for your profit and loss statements to see if the company has enough cash flow to afford the loan.
Frequently Asked Questions
A business loan may be obtained even with poor credit. Some loan providers don't require a certain credit rating from their clients, instead considering the company as a whole. However, if you have terrible credit, you might anticipate paying greater fees or having a higher APR.
We know that the world of loans is not easy to wander, less when you have a life and business to run. We hope this guide has given you an idea of how to stay alert and tackle any financial problems you might have regarding working capital loans for bad credit scores. The Quick Capital Funding team is always available to answer all your questions and get you the loan you're looking for!
Quick Capital Funding is willing to guide you in the right direction of getting the loan you deserve.