What is a No-Credit-Check Working Capital Loan?


Loans that are referred to as "no-credit-check loans" are loans in which the lender does not check the credit history of the borrower before issuing the loan and making it available for use. If your credit isn't great and you don't qualify for any other goods, you could be tempted to take out one of these types of loans.
Can You Get a Working Capital Loan With No Credit Check?
Even if you happen to have poor credit, it is possible to get a loan for your business that does not require a credit check. On the other hand, small-business loans that do not require a credit check frequently have prohibitively expensive fees or interest rates, particularly if approval is "guaranteed." Be wary of such products; reputable lending institutions won't guarantee you'll get a small-business loan without first checking your credit history.
A credit check, which is sometimes referred to as a credit search, is when a corporation examines the data contained in your credit report in order to gain an understanding of your past and current financial behavior. The corporation doesn't need your permission to do this, but they must have a good cause for doing it; for example, you decided to apply for a loan with them. There are different types of credit checks: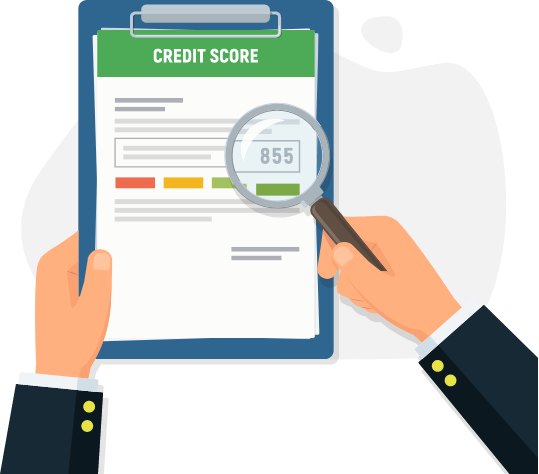 It is called a "soft credit check" when an authorized party accesses your credit record for reasons other than deciding whether to provide you new credit. It's called a "hard inquiry" if it happens after you've applied for credit.
Lenders named "hard credit check" the process of researching whenever someone applies for new credit—credit card, auto loan, mortgage— or even an increase to an existing line of credit. This check involves the lender pulling your credit report.
How Credit Checks Impact Your Credit Report
You can check your credit report and credit score as much as you like without any negative effects. In fact, monitoring your credit history on a regular basis can help you spot the early warning signs of identity theft so you can take preventative action.
How To Choose The Best Loan With No Credit Check
Waiting until your credit score grows until you get business financing will get you more competitive interest rates and repayment terms. But what if you can't?
A loan that doesn't run a credit check could seem to be your only alternative if you happen to have bad credit or no credit history yet urgently need access to funds. But this form of financing may come with hazards, including triple-digit interest rates and short repayment timeframes.
Before you get a loan, learn how to analyze any sort of loan and what safer options may be available to you. Here are some things to consider when choosing your best loan with no credit check:
However, a company line of credit may be preferable if you occasionally require funding for various goods and can't forecast the amount you'll need or when you'll need it. If you are in the market for financing, you may have a firm number in mind that you need quickly. A conventional term loan that you repay over a set period of time is preferable in this situation.
You can make a decision about which option is best for your loan situation. Find a lender who specializes in the field you need assistance in.
Speak To A Working Capital Loan Specialist Now!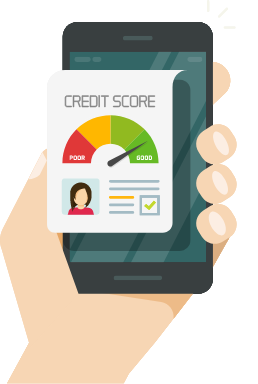 It's only natural that you'd have to fork over more interest on a no-credit-check working capital loan for your small business than you would on a more conventional loan. It's unfortunate, but this is the price you have to pay for trying to get a loan with no credit check.
However, there are still options for finding a better interest rate if you look about. By negotiating specific loan terms, such as direct debit from your account or a shorter loan term, you may even be able to get a better interest rate.
That is to say, you shouldn't fully rule out getting this form of loan because of the interest rate. Instead, you could try to negotiate a lower interest rate with your lender.
Are You Already a Client?
Small business loans without a credit check typically only cater to existing customers of the lender's other products or services.
You not only need to be familiar with them from having used another of their products, but you also need to demonstrate some sort of usage history with them. To determine whether or not to extend a loan offer, payment processing giants like PayPal, American Express, Square, and Shopify consider factors like your company's revenue history and financial health.
Credit Score Still Matters
Although these loan providers do not pull your credit report, your score may still play a role in whether or not you are approved for a loan.
For this form of loan, some creditors may request a soft credit inquiry (aforementioned) to check your credit for the application process without alerting the credit bureau that you are looking for new credit. There will be no impact on your credit score, but it may have an impact on the lender's choice in other ways, such as the quantity and cost of any loans they provide to you. Even if a credit check wasn't done, a poor credit score could still make it so you're not approved for the loan.
The good news is that these lenders may look at other factors besides your credit score when deciding whether or not to give you a loan.
Pros and Cons of Working Capital Loans With No Credit Checks
Loans for businesses that don't require a credit check have a number of advantages, but they also come with a few drawbacks. The following are the pros and cons of loans with no credit check:
Access to finance despite having a bad credit rating.
If your company has a good track record of making payments on time, its credit rating may increase.
A positive credit history might pave the way for future loans if you repay yours on time.
There may be higher interest rates associated with no-credit-check loans.
Might have to shell out some extra cash.
The interest you pay on a loan can quickly add up and cancel out whatever savings you might have gotten by taking one out.
Get the capital you need to allow your business to grow, today!
When Should You Consider a No-Credit-Check Loan?
Both initial and continuing fees can be difficult for firms. The best-case scenario is that your small business has excellent credit and a proven track record of profitability. That way, loan companies are willing to provide you money when you really need it.
If you've tried and failed to get a small business loan through more conventional channels, looking for a small business loan without a credit check could be a good alternative.
Understand that these lenders will not give you a loan unless they are extremely confident in your ability to repay it. A no-credit-check business loan is most useful if you already have a solid sales and invoicing track record.
A business loan that has no credit check may not be the best option for a startup that needs initial funding, but there are other options. If you can't get startup loans, but still want to launch your business, there are things you can do.
Nonetheless, after you have been in business for a few months, it may be possible to apply for a small business loan without first having to undergo a rigorous credit check.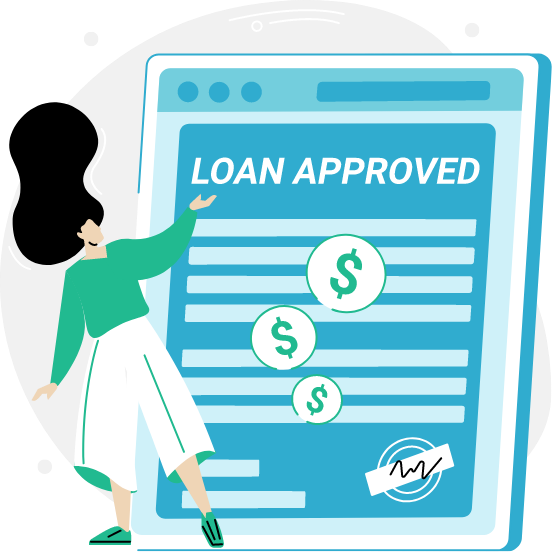 Tips For Comparing Loans With No Credit Check
Here are some things to keep in mind as you compare no-credit-check business loans:
Check The Lender's Eligibility Criteria
When compiling a list of possible business loans, it is crucial that you understand the conditions of each lender. If you need money without a credit check, you shouldn't apply for loans that have such a low minimum credit score demand.
Add Up All Interest Costs
You should calculate the total cost of a business loan, including interest, origination fees, and any other fees that may apply. Due to the higher interest rates typically associated with no-credit-check loans, it is crucial to figure out how much money you will need upfront. When deciding if a business loan is right for you, it's important to consider not only the monthly payment but also the total cost of the loan.
You can get prequalified for a business loan with some lenders, and in most cases, this will just include a mild credit check that won't have any negative impact on your score. If the prospective lender you're looking at has a pre approval process, you can use it to see if you qualify for a loan and get a rough idea of the interest rate you'll be paying by entering some basic business information.
Best Alternatives To No-Credit-Check Business Loans
Lenders view new businesses as the riskiest possible bet. After all, you don't have a track record in business to show that things will go well, and you don't have a business credit score to show that you can handle financial matters responsibly. There is no way to assure your lender that you will be able to repay your obligation.
If you have low credit yet need a loan to establish a small business, there are non-bank lenders who may be able to help. The best alternatives to no-credit-check business loans are:
Personal Loans From Friends and Family
Your loved ones can be a valuable asset to your company if they have faith in you and your venture and are prepared to contribute to its growth.
A word of caution, though. When you borrow money from loved ones, you place them in a vulnerable position. They should know exactly what you intend to do with the money they lend you or donate to and that you have taken all reasonable precautions to protect them.
Crowdfunding has grown in popularity as a means for startups to raise initial capital. Crowdfunding is a method of raising money for a new business venture through the contributions of many people, including friends, family, clients, and individual investors.
Indiegogo, Kickstarter, and GoFundMe are just a few of the website options that make it simple to launch a crowdfunding campaign and connect with potential donors via email and social media. The input of the general public also helps validate and improve your business idea. One major advantage of crowdfunding is that the requirements are unlike those of traditional business loans. Most platforms do not require annual revenue, a minimum amount of time in business, or a personal or business credit score to launch a campaign.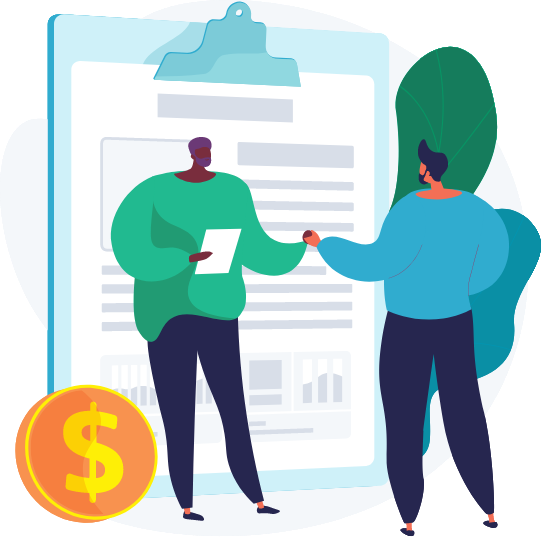 Unlike small business loans, which must be repaid, small business grants do not require repayment, making them a very appealing form of finance. All you have to do is qualify, which is easier said than done.
Grants are available from federal, state, and local governments to assist with the launch and growth of small businesses. The catch is that they are often only available to government-sanctioned enterprises and causes, such as those involved in scientific or medical research or conservation.
Get the Capital you need to
allow your business to grow, today!
No Credit Check Loans Frequently Asked Questions (FAQs)
Lenders take into consideration not only the owner's personal credit history but also the owner's business credit history when determining whether or not a loan can be made available to a company. If one of these numbers is low, it may affect your loan application's success or lead to higher interest rates if you are approved. To qualify for a business loan from any bank, a personal credit score of 670 is often required. A 580 credit score is often acceptable to online lenders offering bad credit business loans.
Increasing your company's credit score can open doors to lower interest rates and greater loan amounts. You can improve your credit score while you apply for loans by doing the following:
If you have debt, pay it on time.
Using as little of one's available credit as possible and never using more than one has available.
An increase in sales can help pay off some of the debt that has already been accumulated.
Quick Capital Funding is willing to guide you in the right direction of getting the loan you deserve.